LG Smart TV is one of the best smart TV series, people choose to watch TV shows, 1080p movies and 3D videos on LG TV. But, a lot of users got problems when they want to play 3D movies on LG smart TV via USB Flash drive, maybe you have the same issue with the LG TV to play 3D video, don't worry, this article will help you to solve LG 3D TV playback problem.
Maybe you have purchased or downloaded many movies in 2D, and they may be in many different video formats, like MKV, AVI, WMV, MTS, etc, to watch these 2D movies in 3D effect on LG smart TV, you will need to convert 2D to 3D, and convert them to compatible format for LG HDTV. If you have purchased original 3D movies, you will also need to convert to best format, and then copy to USB Flash drive for play on LG smart TV through USB. Only by doing like this can you avoid video playback problems which caused by formats and codecs.
Now you can follow the easy instruction below to convert video to 3D for LG TV.
Step 1. Install Video Converter Ultimate, if you run on Mac, please install Video Converter Ultimate for Mac. This software can convert videos between 2D, 3D. You can convert 2D to 3D, or convert 3D to 3D, 2D to 2D, 3D to 2D. besides, it supports convert protected videos, such as iTunes movies, Amazon movies, etc. This best LG TV video converter can also convert DVD to common video, so that you can play DVD movies on LG TV via USB, it's convenient.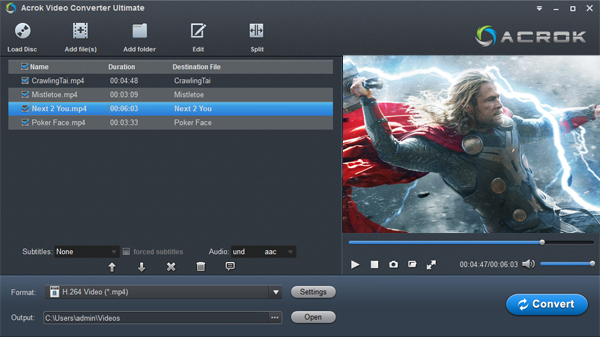 Step 2. Load videos to this software, and choose format to output. Here you can choose  MP4 format, this is LG TV best compatible format, which also works for other brand's HDTV, smart TV, LED TV, LCD TV, etc.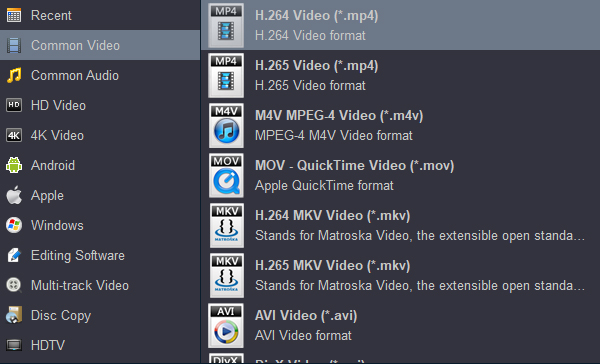 Step 3. This 3D video converter for LG TV has powerful customization feature, you can control the output parameters according to you need. Adjust the resolution or bitrate as you want. you can also keep it as default, it's best presetted. For getting 3D effects, you need to click "Edit" icon, then "3D" to add 3D effect onto your movies.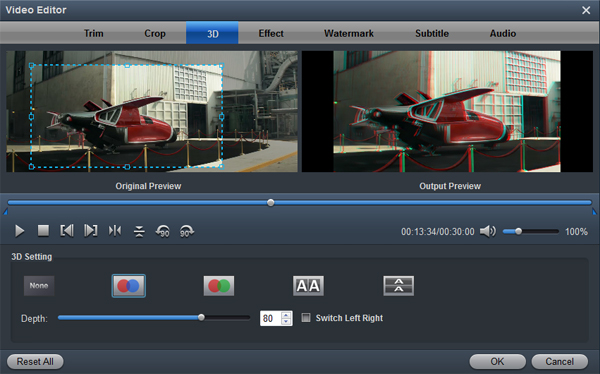 Step 4. This program not only excellent video converter for TV, but also an easy to use editor, you can trim the video, crop the video, adjust effect or edit and add subtitles, sometimes these features are convenient and useful.
Step 5. Start converting videos or movies to 3D. If you choose 2D for output, then it will convert videos to 2D.
This top TV video converter will convert videos at up to 30x speed, it's the fastest converter in the world. Not long ago we tested the Mac version, we choose h264 MP4 for output, a 2 hours 1080p movie only takes 5 minutes to convert. NVIDIA CUDA and AMD APP acceleration is adapted, so this software will save you much time, just spend your time to enjoy the exciting movies. Now please have a try, hope it is a good assistant for you.
More guids for enjoying movies on LG TVs:
1. LG TV Video Format,  Best video format for LG TVs.
2.  Watch iTunes movies on LG TVs (LED, LCD, 3D and smart TV).
4. Enjoy MKV on LG Smart TV/LEDTV/LCD TV/3D TV and Plasma TV.