Q: I connect a USB memory stick to the USB 2.0 port. But my TV can't read M4V files. Why? Can i play m4v on Philips TV? Does Samsung TV play m4v? How to play M4V on Sony TV? Will a Samsung TV play M4V files? Dose M4V working on Smart TV?
A: M4V is a video format that protect by DRM (Digital Rights Management). What video format can play on TV? You can read this guide: TV video format. If you want to play M4V files on TV (Samsung, Sony, Panasonic, Philips, Vizio.), you have to remove the DRM protection.
M4V DRM Converter lets you legally remove DRM protection from WMV, M4V, WMA for TV. And convert M4V video to 1080P video for you. Let you play all DRMed movies on TV in 1080P. M4V to TV Converter is your best choice. You can free download TV M4V Video Converter. Note: The mac version can't convert DRMed video files.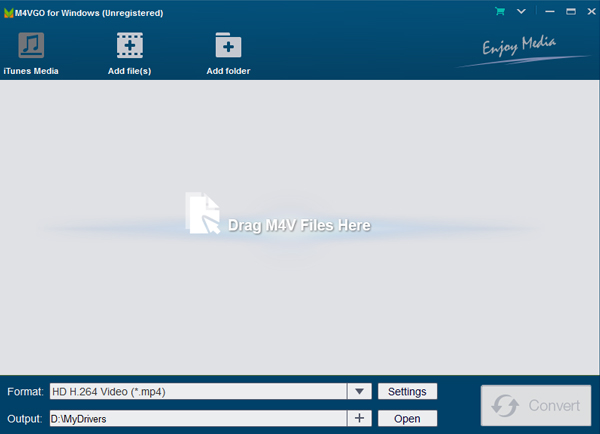 How to convert M4V movies to TV, Smart TV, LED TV, LCD TV supported video format (MP4)? Below is the best guide for you.
Guide: How to watch M4V movies on TV, Smart TV, LED TV, LCD TV?
Step 1: Add M4V files
Install and launch the M4V to TV Converter, click "Add Files" to load M4V movie to this powerful DRM removal.
Step 2: Choose 1080p profile for TV
Click "Output Format" bar, you will view the format column. Which on you need to choose? We recommend you choose "Format > HD> MP4".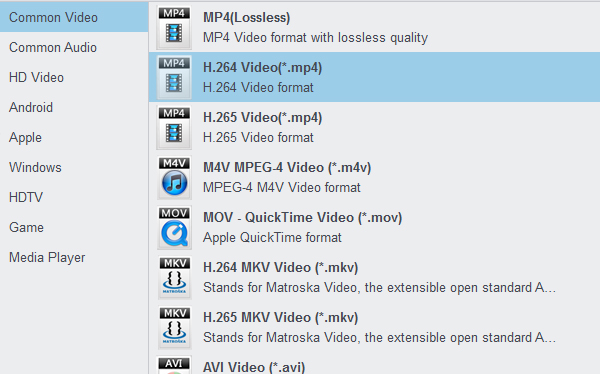 Want to play 3D movies on your 3D TV? You can choose "MP4" format under "3D"
Step 3: convert M4V video to HD MP4 for TV
Click "Convert" button to start M4V to TV conversion.
Step 4: Copy M4V files to USB Flash Disk
After conversion, click "Open Folder" to get the converted M4V video files. Transfer the video to USB Flash Disk.
Step 5: Play M4V movies on TV
Insert the USB flash drive in the USB port on the HDTV. Now, you can watch M4V movies on TVs.
Q: Can the M4V to TV converter convert iTunes music to my Nexus 4 and HTC 8X?
A: Yes, this TV M4V Converter not only can convert movies to all devices, but also convert all music to all smartphone and tablet.
Q: Can the video converter burn video to DVD, what should I do?
A: You can read this tutorial to get the answer: How to burn video to DVD?